Where are the next big US sports betting wins?
Originally published by: iGB
Written by: Cole Rush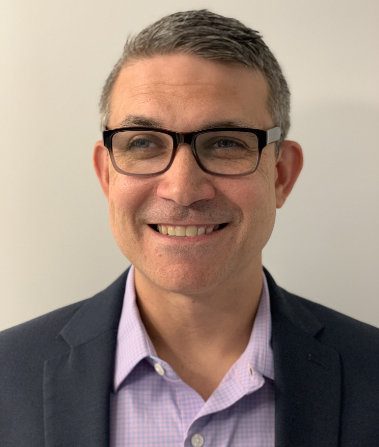 A few states, one of which is Texas, are on the shortlist to legalise or make significant legislative progress on sports betting this year. Just a few months ago, Missouri would've been considered too, but the Show-Me State didn't show us anything except for the latest in a five-year string of sports betting failures.
 Other states – Maine, Kentucky and Nebraska – are making progress in sports betting legislation. All three states are in the regulation phase, with launch dates to be determined.
Meanwhile, in the last day, Vermont and North Carolina have passed sports betting into law.
Which states, then, will join them? And what will the impact be on the big-picture US sports betting market?
Who's on first?
North Carolina governor, Roy Cooper, signed House Bill 347 into law yesterday (14 June), following weeks of build-up. This, plus Vermont's legalisation of sports betting puts an end to sports betting legislative journeys for two US states. 
Almost every expert we spoke to also mentioned Texas. The Lone Star State remains a bit of an enigma, thanks in part to its size. Everything's bigger in Texas, so the saying goes, and everyone wants a piece of that sports betting pie.
Texas ended its legislative session in May without any movement on the sports betting front. The state operates on a biennial cycle. This means that the soonest legalisation could occur is 2025, with a launch likely the following year.
Five years post-PASPA, the US landscape can teach us quite a bit, even with regard to states that aren't yet legal.
Still ain't easy
Missouri's constant attempts and subsequent failures; Texas' lapse into the end of the session; California's referendum debacle; these states – which are a few notable foibles – prove that it's still difficult to push sports betting over the line. All the pieces have to come together to make it work.
If one piece doesn't fit, states risk long delays or big blunders in the public eye.
"While much has been made of the potential for Texas legalisation," says Justin Stempeck, chief regulatory officer for Compliable. "Lieutenant-governor and senate president, Dan Patrick, has voiced significant opposition to the likelihood of success even if a bill can make it into the state senate chambers."
As noted above, Texas couldn't make it happen, and Patrick's opposition was undeniably a factor.
However, setbacks can come from myriad sources. Last year, a wave of negative media panned the sports betting industry. Some of the points were completely fair. Others showed a stark misunderstanding of the industry.
Despite the efficacy of mainstream media attention, sports betting can be impacted either way.
"Look at the recent launch in Massachusetts to see how stringent lawmakers are now being," says Callum Broxton, head of US operations for Checkd Group. "They came very close to outlawing affiliate marketing altogether, which could well come back into the conversation at some point."
"The complete removal of risk-free promotions from the entire industry is another example of rightfully stricter standards becoming the new baseline."
Broxton's points create new hurdles for lawmakers to consider, throwing wrenches into the political gears and slowing the process.
Jessica Feil, vice-president regulatory affairs and compliance at OpenBet, says that sports betting bills have the tendency to limit advertising.
"The variety of news coverage in late 2022 about sports betting has certainly been on lawmakers' minds," she says. "It has had more of an impact with lawmakers revisiting current legislation to consider shoring up provisions around responsible gambling, advertising, marketing and other ways that sportsbooks communicate with the public and their customers."
"We've seen a variety of different bills introduced around the country that would limit various sorts of advertising or marketing."
Always late to the party
Consumer protections are a good thing; that much is clear. As considerations in the legislative process, they can represent necessary delays.
Lawmakers aren't just legalising sports betting. They are welcoming a multi-faceted regulatory framework into their market. It requires a careful look at how consumers will be affected.