Compliable makes strides at SBC Summit North America on panel for US Licensing Challenges
While meeting with key stakeholders is always the mission of these larger conferences Justin took some time to highlight some aspects of the regulatory landscape in a panel about streamlining compliance in a scalable way.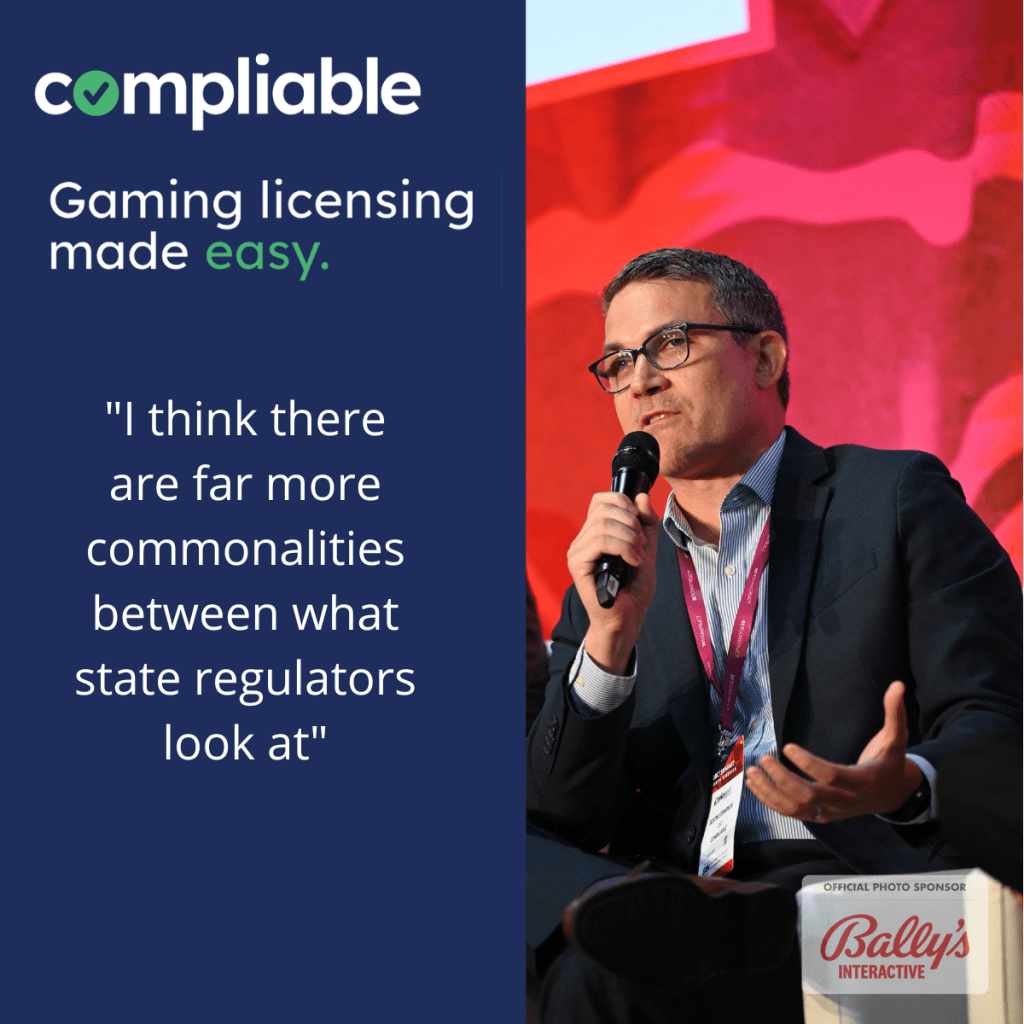 Justin was asked about the biggest hurdles in the industry and he specifically called out the different licensing portals being spotted in various states. All panelists agreed that some level of uniformity needs to be spearheaded by the industry or standardization efforts simply will not happen. 
Panelists additionally called out previous standardization efforts such as the Multi-Jurisdictional Personal History Disclosure form affectionately referred to as the "MJ." This form was created by the International Association of Gaming Advisors ("IAGA") in conjunction with multiple jurisdictions in a previous effort to streamline licensing. Unfortunately, soon after the creation of the MJ states added their own specific supplemental required forms, thus undercutting the progress made on standardization.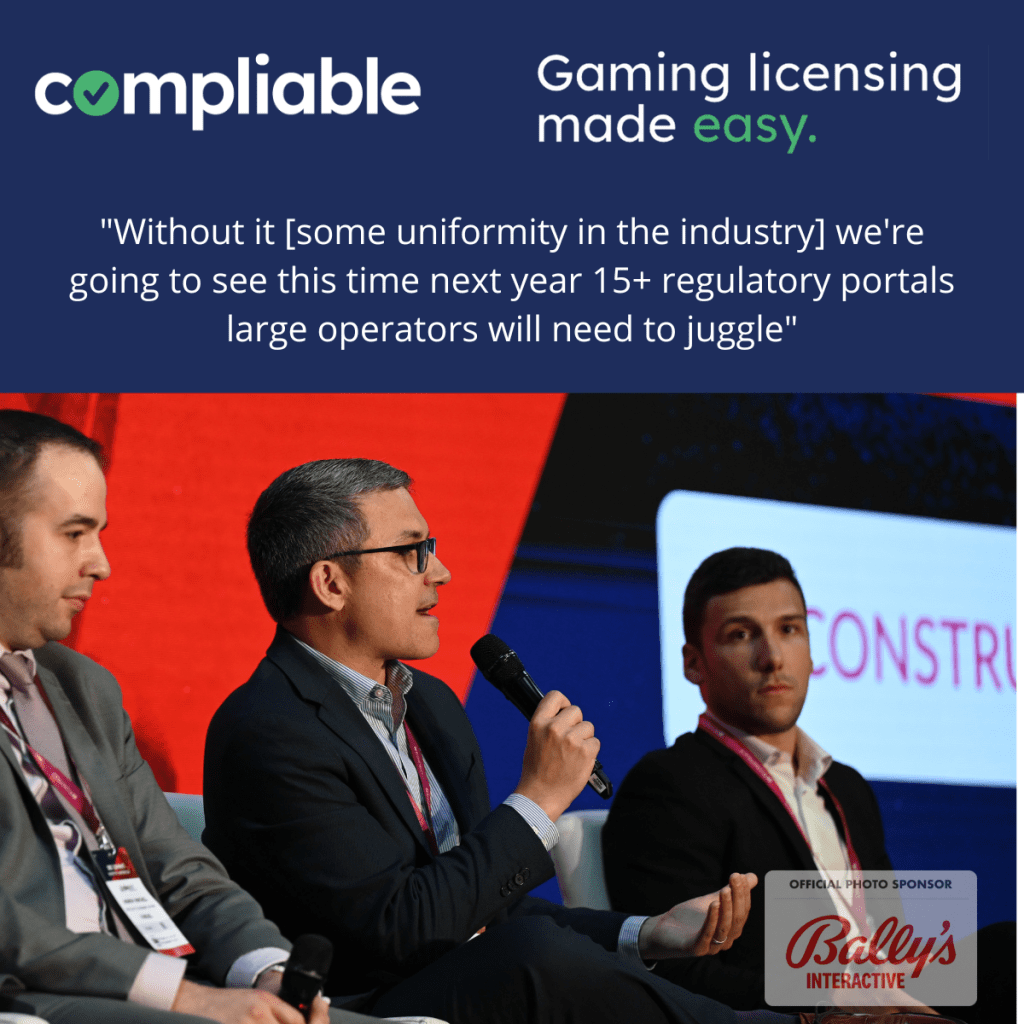 Next the panel tackled advertising and how to regulate it, why it's important and when it isn't necessary. Justin specifically spoke to the fact that the advertising of operators in gray markets is unregulated in any way while legal operators are often heavily analyzed. The panel further discussed the advantages of advertising for legal sportsbooks in markets as a way to push back against illegal operators by educating the public on which operators are approved.

For more industry trends, updates and news follow Compliable on Linkedin and Twitter. To reach out to our sales team for a simple streamlined solution to your licensing headaches, email Sales@compliable.com!